---
How to get started
Talk to your doctor – Check with your oncology team before starting any exercise program.
Make a goal – It's helpful to have realistic goals. Stay flexible and always listen to your body.
Start small – Start with a little and progress only when you are ready.  Every little bit of movement helps.
Buddy up – Being active with someone else increases the likelihood that you'll stick to an exercise program. Use ActiveMatch to find your exercise partner(s)!
Walking is a great way to start! 
---
Community Services Locator: Find an Exercise Program
The Canadian Cancer Society's Community Services Locator helps people living with and beyond cancer (and their family and friends) find services and programs across Canada.  The Community Services Locator has a category specifically for "rehabilitation and exercise" services!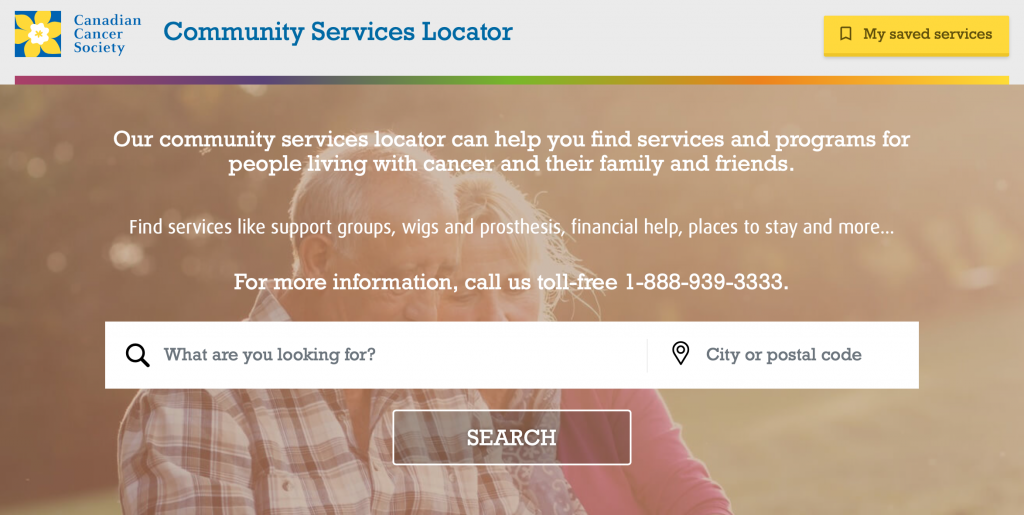 TIP: On the main page of the Community Services Locator, search for "exercise" and enter your postal code.
Connect with the listed programs to find out if they might be a good fit for you and your ActiveMatch exercise partner(s)!
---
Physical Activity Guidelines for Cancer Survivors
This short video from our colleagues at 2Unstoppable summarizes Cancer Care Ontario's published exercise guidelines for people with cancer:
You can also check out the consensus statement on exercise guidelines for cancer survivors! These guidelines (which were just released in November 2019) address the role of aerobic and resistance training in improving cancer-related health outcomes.
---
Structured Exercise Programs
More Coming Soon…
We are in the middle of extending our list of resources to provide you with carefully curated information and links.  Thank you for your patience!